Wensum Residents' Association would like to thank all those that were able to attend our traffic meeting on Tuesday night, as well as those who sent in questions and points to be raised.
The community centre hall was pretty full with around 45 local people present to make sure their views were heard.
We'd also like to thank both councils who sent a team of experts, represented extremely well by Ted Leggett in discussion relating to the roundabout and Jeremy Wiggin in relation to other traffic concerns.
We also had Cllr Kevin Maguire in his capacity as ward councillor and Cllr John Fisher who chairs the highways committee in the city, both of whom listened carefully to residents' views. And thanks to all those who handed out flyers at short notice!
Dereham Road roundabout 
Merton and Road and Bond Street will both be partially coned off with large 'access only' signs to deter drivers looking for short cuts.
Meanwhile, to allow motorists to plan their journeys, there will be a prominent sign on the junction of Heigham Street and Mile Cross Road warning of the closure of Hotblack Road.
It's as a direct result of residents' concerns raised during the meeting that both of these measures have been put in place.
We still have concerns about motorists using neighbouring streets but the Mr Leggett has requested that we pass on issues as they happen so that measures can be put in place if necessary, so please do let us know if you see problems around Nelson Street once the roundabout has closed.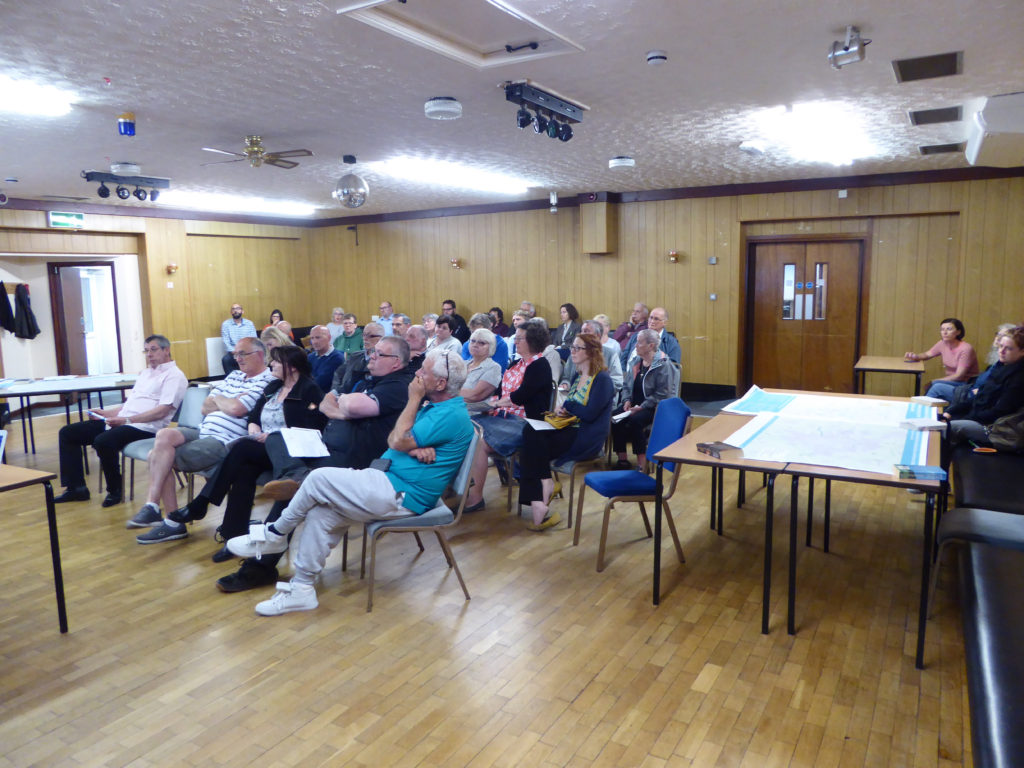 Other traffic concerns raised
A large number of other issues were bought up and carefully noted by Mr Wiggin including:
high traffic volumes and the problems they cause
the speed of traffic (a large majority of those present supported a widespread 20mph limit on our local streets)
pavements obstructed by poorly parked cars
the lack of yellow lines on junctions on some roads
the lack of safe pedestrian crossings in the area
dangers posed to children travelling to school by cars driving across the pavement at the junction of Hotblack/Waterworks
the enforcement of access restrictions and traffic lights
Those not familiar to our area were particularly struck by the number of reported altercations on Hotblack Road between motorists unable to pass each other and also how many residents had had their parked cars damaged and how regularly this was occuring.
While Mr Wiggin was unable to offer solutions at the meeting, he has promised to get back to us and meet again soon to present possible improvements for a number of the issues raised. After so many years of City Council officers declining to meet locals in this area to discuss these problems we feel it really is a massive step in the right direction and we look forward to hearing what might be done.
Thanks again – and watch this space for updates!