Ever thought 'My children are driving me to drink'? Then we have  just the spot for you! Eagle Baths Children's Playground on Helford Street is right next to the Gibraltar Gardens public house with a gate connecting the two. While you can't take your beer to the playground you can very easily watch your kids over the fence.
The playground is really well equipped for adventurous toddlers upwards as can be seen below.
Why the funny name though? Well, in the early 20th century the Wensum had quite a number of swimming clubs, one of them based at what is now Eagle Canoe Club swimming in the river called Eagle Pools and the name remains. Here are some hardy swimmers of the Swan Swimming Club there in 1926.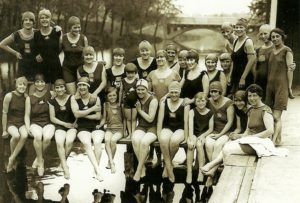 If you'd like to find out more about the swimming club there is a lovely blog here and you can buy the following book by Steve Silk at Jarrolds.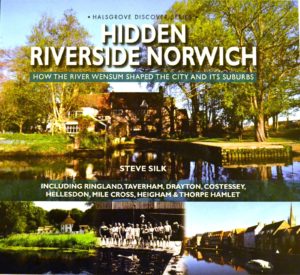 [osm_map_v3 map_center="52.641,1.277″ zoom="16″ width="100%" height="450″ post_markers="1″ control="fullscreen,scaleline"]
This post was brought to you by the good people at Wensum Residents Association.